Red color: 5 fashion ideas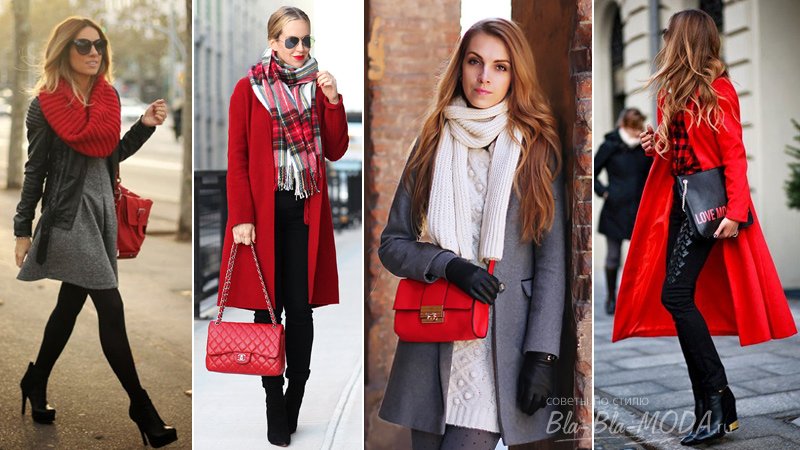 About, what the red color in fashion, already wrote. We will dwell, How to make a stylish accent with accessories Red.
1. Back in fashion classics-red on black:
And how to combine red with other colors?
2. Red scarf now wear with anything.
3. Red blouse or pants combined with dark clothes, dark-Burgundy, Brown, dark-green, dark-blue flowers.
4. The shades of beige and natural makeup is perfect red manicure-looks gorgeous.
5. Red lipstick + manicure + shoes combined with any monochromatic clothing.
Look at the fashionable ideas carefully and, Perhaps, you have your own keyboard will appear: Armani coat with red shoes, little black dress with a red manicure and handbag, fashion smoky eye makeup with red lipstick, huge red scarf to leather fashion jacket… -so your is born individual style!