6 winter dresses, I want to wear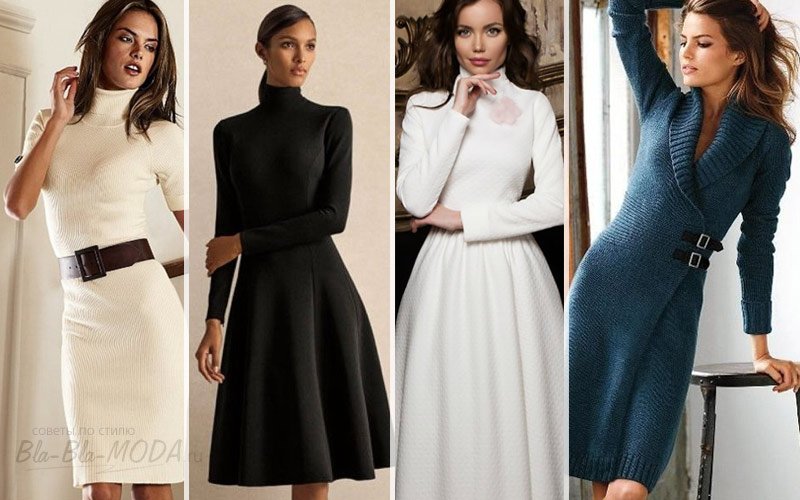 Who said, that is impossible in winter remain feminine? Skirts and dresses all winter are also relevant, – femininity never goes out of fashion! here is 6 options for every day and "on the way out".
1. Classic winter dress
Knitted dress strict cut suitable for all cases. Looks spectacular with the belt and lightly waistline – so the legs look slimmer.
2. White knit dress
Warm dress for the holidays, meeting with friends in a cozy café with a cup of cappuccino. And be sure to white – It's such a winter color! Silhouette is not important, main, that dress was knit and white.
3. Slinky dress with open shoulders
In winter it's nice to have in the locker room seductive dress with open shoulders. From the top you can throw a coat or warm fur scarf.
4. Vintage dresses and skirts in the style of 50 's
Strictly and tastefully!
5. Dress-sweater
In this winter dress nice to walk on snow-covered streets.
6. Long dresses
Perhaps, long dress not the most convenient for winter, but as it looks!
In addition, the first winter no longer relevant wear light dresses of silk or lace, and above wear a thick sweater – It looks like, This trend also becomes a Winter Classic.