12 идей, How to Match a Handbag to Your Outfit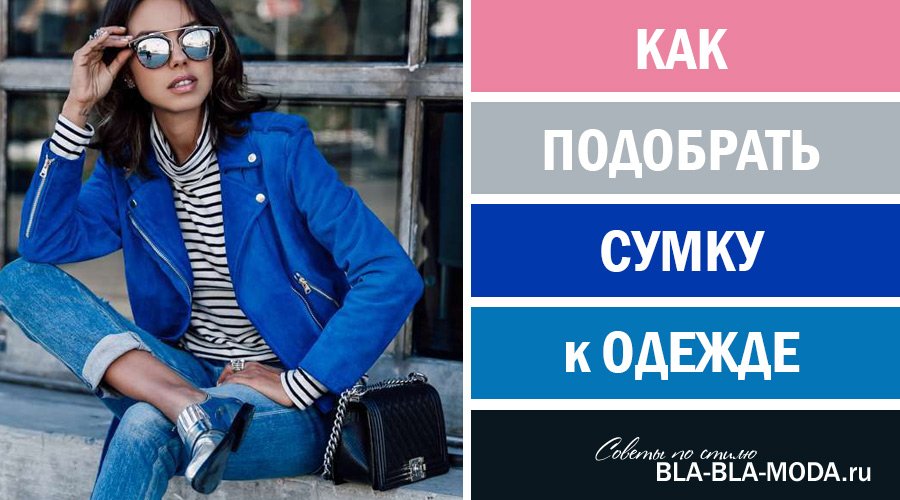 Bag - the important part of the wardrobe, which transforms the entire image in General. That is why it is important to choose the right handbag. We already wrote about the trendiest bags a year and how to combine bag and shoes, so we won't remind, Why choose a bag for clothes, rather than shoes. However, today more clothes to pick up the bag - in fact, even with a road bag cheap clothes will look appropriate and expensive, and cheap bag, Vice versa, can spoil the most expensive outfit. Значит, It is more profitable to buy a couple of high-quality handbags, and to them already pick up clothes.
See examples of harmonious combinations of different handbags and clothing.
here is 12 New Ideas, How to Match a Handbag to Your Outfit
1. Green with blue – harmonious combination. A few golden jewelry will make this simple image more "expensive".
2. By the black evening dress suit burgundy velvet clutch.
3. With a blue bag will look wonderful bright yellow.
4. Style boho chic becomes more popular every year. More refined this image would look complete with klatchem.
5. With the striped handbag will dovetail effectively wear stripes.
6. Violet color harmonizes with caramel and gold – This color combination is certainly worth a try – looks fabulous!
7. Eggplant color class in conjunction with the Royal pink.
8. In addition to the black and white colors better pick a bright bag, for example, Coral color.
9. Blue in combination with green tints – non-trivial stylish solution!
10. The Red bag pick up beige raincoat and red lipstick.
11. Shades of blue complement bag blue-black, silver accessories, pink lipstick.
12. With monochromatic bag will look perfectly colored clothing.
What combination I liked you?