Clothing stripes: 3 myth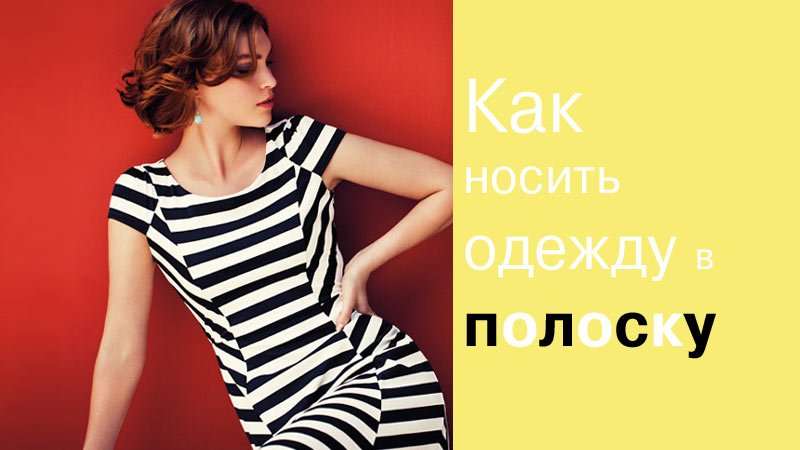 Combine and match monochromatic clothes pretty easily, but to choose patterns according to the figure is a complicated matter and only advanced fashionistas can do it and, of course, readers blah blah-fashion. Let's see, how to wear striped clothes, to highlight and hide flaws. And also we will deal with common myths, that prevent you from choosing the right clothes.
Myth 1. Vertical stripes are always slim
I guess, everyone has heard this widespread adoption. Alas, It's not quite so. Actually, vertical bars just visually extend shape, "Add" growth. To make slimmer or fuller shape all or part, It is much more important to consider the color and width of the stripes.
Look at the photo, What streak strojnit, and what is not:





Fashion stripes: (1) Nicole Farhi, (2) Talbot Runhof, (3) Lacoste, (4) Vivienne Westwood Red Label
Major frequent contrasting stripes on images 1 not only pull a shape, but also significantly expand its, as a result, the figure looks very large. To avoid this unwanted effect, Choose clothing with dimmed band. While major bands should be slightly, as pictured 2, where wide stripes successfully diluted narrow.
Noble look small soft stripes on images 3 -they only lightly pull the upper part of the shape, without adding volume. White pants continue to strip on the blouse and end white flat jewelled sandals, completes the image white wide brimmed hat. As a result, we have one white vertical stripe and the shape looks slim.
Ideal combination of vertical and diagonal stripes on the photo 4 -waist looks already, and hips bigger.
Example, How to successfully use strips:
In this example, contrasting strips visually enlarge breasts, and the wide dark stripe swimsuit from chest to thighs diverts attention from the waist. This same technique can be used in a dress so, who wish to focus on the beautiful breasts, but not to draw attention to the waist.
Myth 2. Horizontal scroll shape polnjat
The next myth: horizontal scroll shape polnjat. Actually, not polnjat, and form. With the help of horizontal stripes can be visually enlarge breasts, hip or make thinner waist. After all, feminine charms are just horizontally.
For modeling the shape as a contrasting, and soft stripes:





Fashion stripes: (5) Anna Sui, (6) Sophie Theallet, (7) Carlos Miele, (8) Michael Kors
On the photo 5 most dark stripe on waist-the waist looks slimmer. If you use only one dress wide dark stripe on waist, the effect will be stronger.
To create x-fit silhouette dress 6: dark stripe on the Center, bright – top and bottom.
Visually increase the thigh using light strips as pictured 7.
Reduce hips: plain trousers or a skirt worn with a striped top the same color as pictured 8. Sleeve length on the chest line – additional "stripe", that distracts from the hips and the top looks more voluminous.. See also photo with skirt and further emphasis on the waist.
Myth 3. Strips – young!
There is still a myth, what strips go just molodym. It turns out, strips go all, but the older, the less contrasting strips should be, or blouse in contrast stripes to put under the jacket, then shalt thou look not less effectively, than Sophia Loren, Jane Fonda, Carmen Dell''Orefiche, Linda Rodin or famous Twiggy.
Moreover, those, who cleverly picks up the striped clothes with age look younger and more modern than those of contemporaries, who do not wear clothing with stripes.
Success in creating your own unique style!