The Little White Dress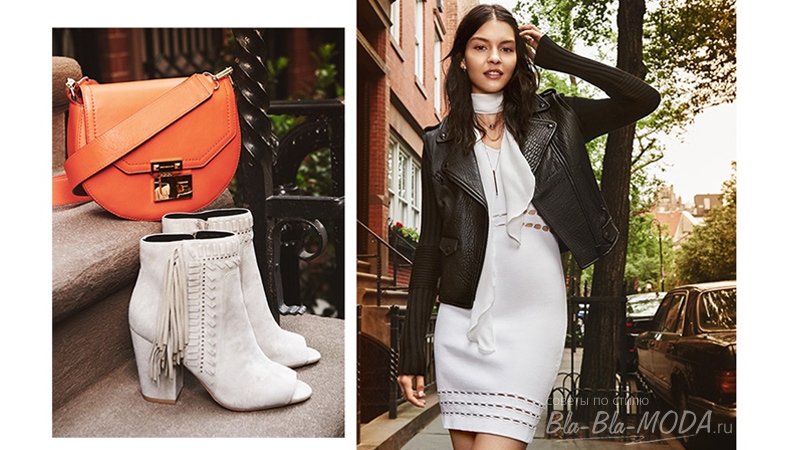 A long time has been a hit not only little black dress, but white, -Universal, stylish, ceksual'noe. The white dress is easy to pick up accessories and shoes. It is combined with any jacket, koftoj, a raincoat or coats. Little white dress true worn anytime of the year, in winter it looks perfectly with fur coat. the main thing, Choose the right style.
8 best fashionable dresses this year:
1. Elie Tahari Dress
Light dress strapless with a brilliant pattern on the bottom. Pay attention, what such a bag dress selected in the picture tone.
2. Cynthia Steffe White Dress
Lacy or transparent. Carefully pick up underwear under this dress and not necessarily white. Ideally such a dress suitable for Beach, -enjoy accessorizing under dress your best swimsuit and boldly go sunbathing.
3. Dress Herve Leger by Max Azria
emphasizes the shape, fits slender girls and reminds us of the fashionable striped trends.
4. Dress Luca Luca
Asymmetry, light Ethereal fabric-so seductive and so feminine!
5. "Marine" Tommy Hilfiger dress
Rather than go to Lee on vacation on the sea or cruise?
6. Michael Kors Dress
Forever fashionable classic-elegant and, as always, exceptional.
7. Dress Luisa Beccaria
Youth style with ruffles and flounces
8. Versace Dress
cushioning with a plunging neckline. In this dress you'll exactly irresistible on a date, because it's one of those, what undoing men crazy …