Secrets of success. Miss Style: Maria
On competition Miss Style comes very many emails, but participating in the contest only 10 girls.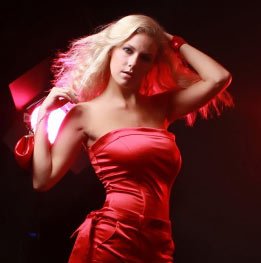 Open secret, What are the criteria for selected participants.
Firstly, letters are accepted only on certain days.
Secondly, photo must be of good quality. Blurry photo, where indicated "won Ta tenth right – This is me" not accepted.
Thirdly, the letter must be specified: The style name and secret, still, the contest is called "Miss Style".
The winners of the two: the selected ballot and editorship. Revision strictly selects the best, After all, this girl is a standard style. And then the winner must be: intelligently chosen hairstyle, makeup, clothes and even writing style. Age, the beauty of face and body do not play any value.





Sometimes it happens, that it is difficult to choose the best. Now we decided to, that will publish the photos the most stylish readers here, even those, whose letters for various reasons, did not participate in the contest (for example, late). Therefore,, Dear girls and boys (and why not? – It goes without saying, photos of the coolest guys in the contest will be published "Miss", and here), send letters and 3-4 photos for the contest The secrets of style and find yourself in our new category Stylish and beautiful.
Today I present the winner of the winter contest 2009 -Maria (interview):
If you think, What do you or your friends in style dress up, send photo and description at the address shoppingcenter cAbaka list.ru-photos of stylish and beautiful people will be placed in this rubric!
It is important to: the letter must not exceed 1 MB, taken pictures of good quality. Do not forget to specify the name of the letter, Why is something many people forget. Sometimes letters from men, but inside-women photo… In general, name and briefly about that, who in the photo-point in a letter.
Success!