Marilyn Monroe or Audrey Hepburn?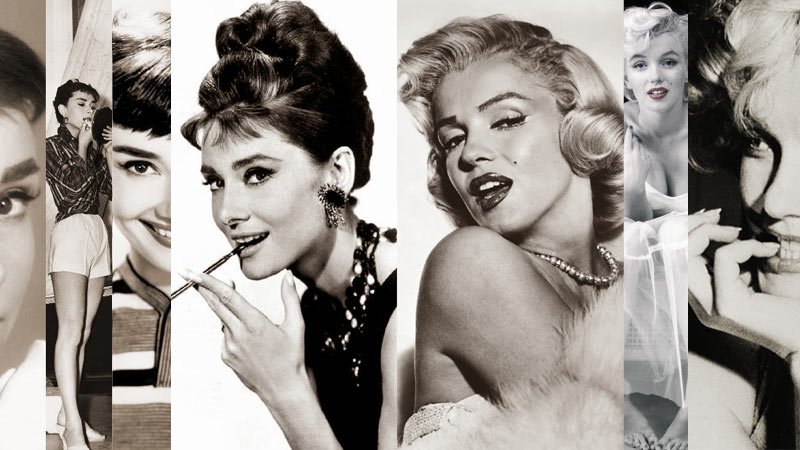 To develop your own spectacular appearance, It is sometimes useful to know, How to create yourself a celebrity.
Marilyn Monroe and Audrey Hepburn are the two brightest stars of the past century.
They created their own memorable style, attention to detail appearance, hairstyle, gait, manners.
Both are adorable, but such different. Audrey Hepburn is a synonym of elegance and grace, Lady to the tips of the nails, trendsetter. Marilyn Monroe as a sex symbol 20 century with angelic face.
Hepburn is full of nobility. She's more Lady, not a girl. Audrey Hepburn is a true classic, innocent beauty, the embodiment of femininity and at the same time the complete opposite of what, that was considered a women's (high, brunette, suhoshhavaja, with a boyish figure).
Happiness doesn't come to your life with fanfare. The most beautiful things, those, what give you true happiness, come on tiptoe, quiet… and are waiting, when will you notice them.
Audrey Hepburn
Take a look at today's models. They, конечно, more similar to Hepburn, than on Monroe. But Monroe more imitators in the life, and not on the catwalk.
Marilyn Monroe chose stupid image, but charming blonde and hit the nail on the head. She showed women, How to please men, how to create an attractive and seductive image.
Nobody ever told me about, that I'm beautiful, when i was a little girl. All little girls should talk about, that they are beautiful, even if they are not.
Marilyn Monroe
Many stars imitate Monroe, but no one will ever be able to repeat her smile, her laughter.
by the way, smile is the most unique and memorable in any man. Smile more often!!! Especially don't forget sincerely smile and even laugh when photographing. Because a smile not only glorified Marilyn Monroe. Remember at least the inimitable Julia Roberts. Perhaps, and you shall glorify smile.
Read more:
* Style Marilyn Monroe, its success secrets for men
* Audrey Hepburn: 10 Beauty Secrets
So, still,, Marilyn Monroe or Audrey Hepburn? Which one is more beautiful and more attractive?