Hats and caps: fashionable hats, hats, платки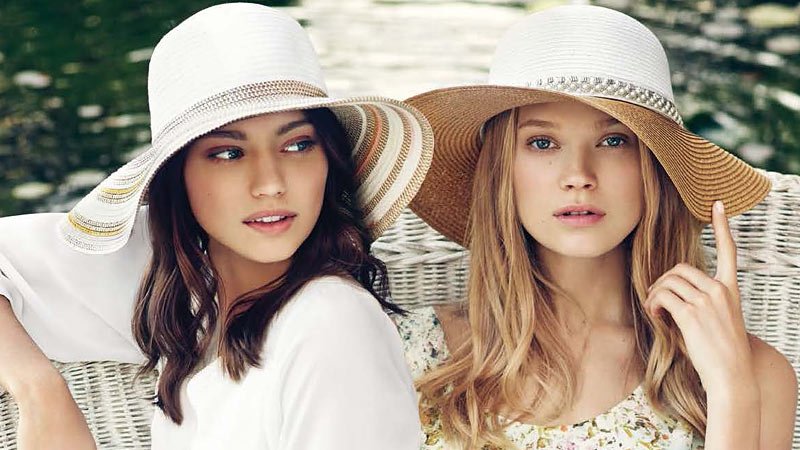 Today let's talk about headdresses.
It makes no sense to recall the need for caps in the locker room. But if in winter, we wear a cap on request, then in the warmer seasons – for beauty. by the way, in summer, it is useful to wear a head covering, to protect hair from the Sun under the heading.
This year the popular knitted hats, Silk shawls and scarves on your head, berets.





On the photo: fashion hats: (1) Cap Charlotte Ronson, (2) Emilio Pucci scarf, (3) takes Nicholas K
The most fashionable headgear this year – Hat. the main thing, pick up the hat to face, hair, clothing.
Versatile Hat Fedor fits any type face. This year such a hat is worn with the skirt, dress, jeans, coats, leather jacket.





On the photo: fashion hats from the collection (4), (5), (6) Dsquared2





Fashion hats from the collection (7), (8), (9) Dsquared2
Beach hats with a wide brim fit slim directed person. If a person round, Choose a high-crowned Hat. This hat will give the image of romance and femininity. Wear a wide-brimmed hat with a dress or a light semi-transparent blouse. Sunglasses – the compulsory supplement to a wide-brimmed hat.





On the photo: wide-brimmed hats from the collections (10) Carolina Herrera, (11) Alberta Ferretti, (12) Badgley Are
In a fashion increasingly include eco-style: things rough mating, natural colors, crumpled fabric, natural materials. Suppose, hats and panamas eco-style this year dare to wear only the most daring, but very soon without such caps would be impossible to imagine the modern girl's wardrobe. by the way, These hats combine well with fashionable grunge style.





Fashion hats: hats from the collections (13) Michael Kors, (14) Steven Alan
At the peak of popularity "Asian" hats and Safari style:





On the photo: hats of fashion collections (15) Rochas, (16) Sonia Rykie, (17) L'Wren Scott
Hats with short brimmed approached oval right person. Some models of these hats look good with a sharp Chin. If a person is too thin, then do more lush trendy hairstyle, as suggested by Marc Jacobs:





Fashion hats: hats from the collections (18) Marc by Marc Jacobs, (19) J. Crew, (20) Tommy Hilfiger
Don't you want to be like everyone else? Short trendy Hat original designs or create your own unique way of wearing hats.





On the photo: fashion hats from the collections (21) Moschino, (22) Steven Alan, (23) Hermes Boater Hat
Can't decide, What is the CAP or Hat suits you best? Choose the photo above girls with face, form similar to yours – so you can understand, What is the Hat suits your face type.