Combinations of colors for summer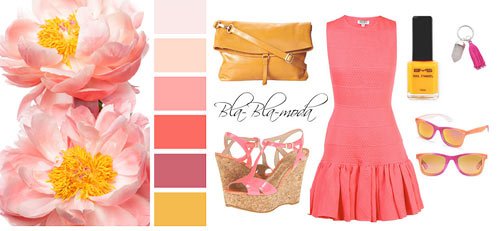 Sometimes it is difficult to pick harmonious colors of clothes and accessories in one package. In this case, there is one secret – the correct color combinations must be sought from nature. Of course! After all, in nature initially all beautiful and harmonious. How to do it? Let's look at examples from the fashion palettes of colors for summer.
Take a look around, Notice the blooming flowers, the greenery. Pay special attention to shades.
It turns out, all very simple. Inspiration can be found everywhere – the surrounding nature, photos in magazines, memories of a pleasant summer vacation and sea… – It is important to only learn to see. Thus, you can be very interesting and unusual compositions. Not necessarily take all tones, You can start with 2-or 3-x, then move on to more complex and intricate combinations.
See fashion ideas, How to dress for a summer job >>
Try, experiment, look for your original palette!