The most fashionable accessory
Do you think, This scarf? Warm, fashion, cozy, suitable for colour to your new stylish and fashionable handbag? No doubt, scarf is important in cold weather, but the main fashion accessory autumn became still belt or strap. They tie up coat, dress, sweater and even a jacket. In classic fashion belts of all sizes and colors.






Fashion belts: Salvatore Ferragamo, Luca Luca, Rochas, Tommy Hilfiger
Large belt looks perfectly with fur vest, warm fashionable jacket or uniform dress: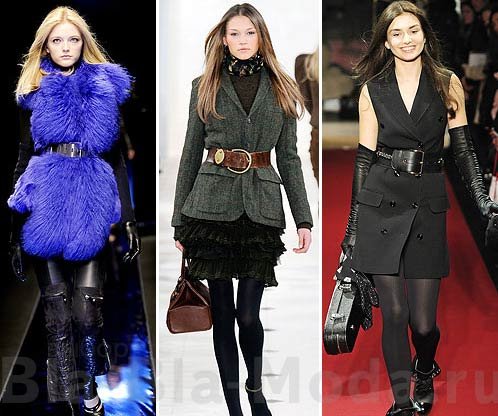 Trendy large belt: Versace, Ralph Lauren, Moschino Cheap & Chic
The belt can be as usual, and the most incredible. Fashionable to wear two belts simultaneously.






Fashion belts: Nina Ricci, Francesco Scognamiglio, Emanuel Ungaro, Michael Kors
Big hit became belt-feed, as pictured.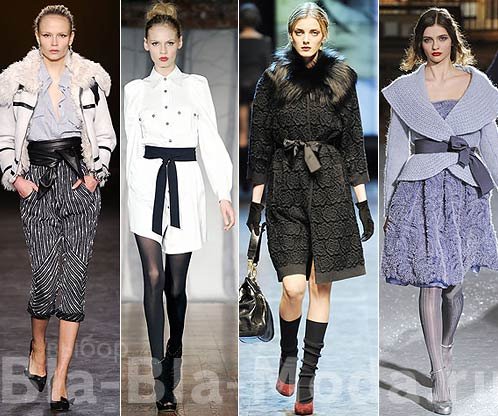 Fashion belts: Isabel Marant, Bensoni, Dolce & Gabbana, Luisa Beccaria
Today, this fashion trend is relevant and wedding fashion.