Jumpsuit
Again in vogue included jumpsuits is not the universal thing wardrobe, but stylish and comfortable. In cooler weather coverall protects your back from wind and cold.
Warm overalls: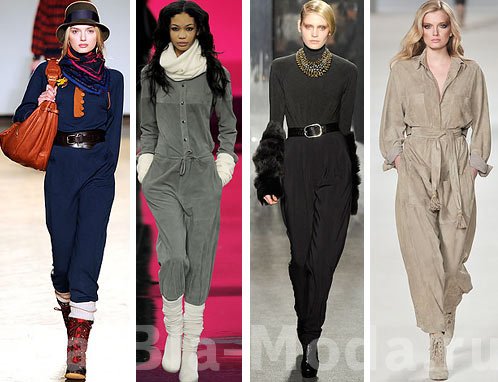 Jumpsuits for women: (1) Marc by Marc Jacobs, (2) Lacoste, (3) Donna Karan, (4) Chloe
Casual overalls:






Women's jumpsuits: (5) Lacoste, (6) Charlotte Ronson, (7) Matthew Ames, (8) Miss Sixty
Initially, the jumpsuits created as work clothes. Today is a luxury clothing for celebrations and parties:






Trendy jumpsuits for women: (9) Yves Saint Laurent, (10) Gucci, (11) Organic by John Patrick, (12) Balmain
Short jumpsuits for the summer: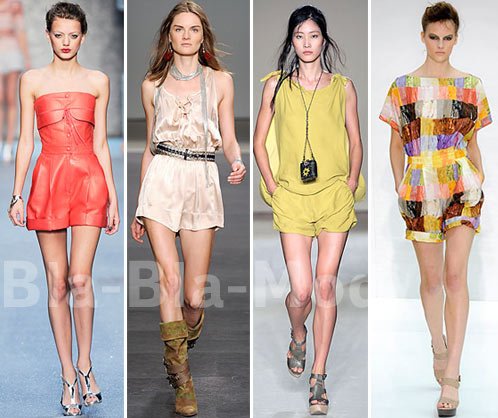 Fashionable summer overalls: (13) Karl Lagerfeld, (14) Isabel Marant, (15) Maurizio Pecoraro, (16) Nicole Farhi
Jumpsuits worn as themselves, and with decorations: bracelets, beads, brilliant belts.